Olivia Wilde
Olivia Wilde
(born Olivia Jane Cockburn; March 10, 1984) is an American actress and model. She began acting in the early 2000s, and has since appeared in a number of
film
and television parts, including roles in the
serial-
drama The O.C. and The Black Donnellys. She portrays Dr. Remy "Thirteen" Hadley in the TV drama House,and in 2010 starred as
Quorra
in Tron: Legacy.
Early life
Wilde
was born in New York City on March 10, 1984. Her mother, Leslie Cockburn (née Redlich), is a 60 Minutes producer and journalist. Her father, Andrew Cockburn, who was born in
London,
England, and raised in Ireland, is a journalist, as are her uncles Alexander Cockburn and Patrick Cockburn. Her older sister,
Chloe
Cockburn, is a civil rights attorney in New York; her late aunt,
Sarah
Caudwell, was a writer, and her paternal grandfather, Claud Cockburn, was a novelist/journalist.
Career
Wilde
has appeared in the films The Girl Next Door, Alpha Dog, Conversations with Other Women and Turistas. She became known for her role on The O.C. as Alex Kelly, although she originally auditioned for the role of Marissa Cooper. She has also appeared in the Dashboard Confessional music video for
"Stolen"
, and the French Kicks music video for "So Far We Are". She was strongly considered to play Bond girl Vesper Lynd in the 21st Bond film
Casino
Royale but Eva Green eventually won the role. In 2008, Wilde was honored alongside Jesse Eisenberg with the Vail Film Festival Rising
Star
Award.
Olivia Wilde Look so Beautiful
Olivia Wilde on the Party
In 2007,
Wilde
was a part of the ensemble cast of the short-lived NBC mid-season drama The Black Donnellys. Her character, Jenny Reilly, was the lone principal
female
character in the series following the lives of an Irish-American family tied to organized crime in New York City. Also in 2007, Wilde appeared in the play
Beauty
on the Vine, a political thriller, playing three different characters.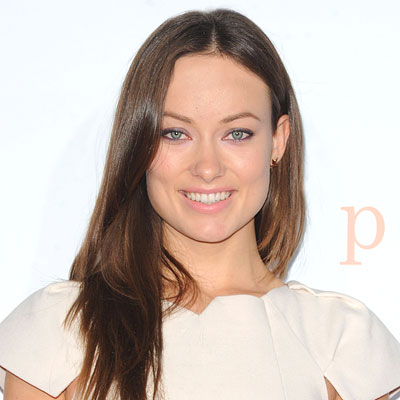 She played
Quorra
in Disney's Tron: Legacy, which opened on December 17, 2010. In the December 2010/January 2011 issue of "Details" Wilde was quoted as saying she freaked out the
first
time she saw her costume for the movie, "I saw the boobs on the suit and I said, 'Oh hell no. I'm doing kicks and backflips in this thing?'" In January 2011, it was announced that
Wilde
was cast alongside Chris Pine in the upcoming film Welcome to People.
Olivia Wilde Sharep Eyes