Angelina Jolie
4 June 1975, Los Angeles, California, USA
Angelina Jolie Voight
Angie
Catwoman
Ange
AJ
5' 8" (1.73 m)
Angelina
Jolie is an Oscar-winning actress who has become popular by taking on the title role in the
"Lara Croft"
series of blockbuster movies. Off-screen, Jolie has become prominently involved in international charity projects, especially those involving refugees. She often appears on many
"most beautiful women"
lists, and she has a personal life that is avidly covered by the tabloid press.
In the mid-1990s, Jolie appeared in
various
small films where she got good notices, including Hackers (1995) and Foxfire (1996). Her critical acclaim increased when she played strong roles in the made-for-TV movies True Women (1997) (TV), and in George Wallace (1997) (TV) which won her a
Golden
Globe award and an Emmy
nomination
. Jolie's acclaim increased even further when she played the lead role in the HBO production Gia (1998) (TV).
Jolie
has stated that she now plans to spend most of her time in humanitarian efforts, to be financed by her actress salary. She devotes one third of her income to savings, one third to living expenses and one third to charity. In 2002, Angelina adopted a Cambodian refugee
boy
named Maddox and in 2005 adopted an Ethiopian refugee girl named
Zahara
. Jolie's dramatic feature film Beyond Borders (2003/I) parallels some of her real life humanitarian experiences although, despite the inclusion of a romance between two westerners, many of the movie's images were too depressingly realistic -- the film was not popular among critics or at the
box office.
In 2004,
Jolie
began filming
Mr. & Mrs. Smith
(2005) with co-star Brad Pitt. The film became a major box office success. There were rumors that Pitt and Jolie had an affair while filming "Smith". Jolie insisted that because her mother had been hurt by adultery, she herself could never participate in an affair with a married man, therefore there had been no affair with Pitt at that time. Nonetheless, Pitt separated from his wife Jennifer Aniston in
January
2005 and, in the months that followed, he was frequently seen in
public
with Jolie, apparently as a couple. Pitt's divorce was finalized later in 2005.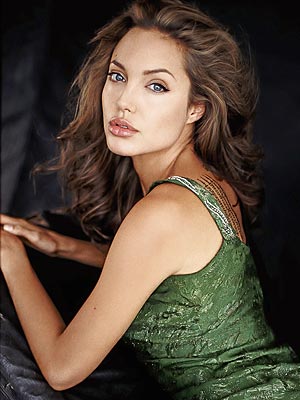 Jolie
is one of the best-known celebrities around the world. According to the Q Score, in 2000, subsequent to her Oscar win, 31% of respondents in the United States said
Jolie
was familiar to them; by 2006 she was familiar to 81% of
Americans
. In a 2006 global industry survey by ACNielsen in 42 international markets, Jolie, together with her partner Brad Pitt, was found to be the favorite celebrity endorser for
brands
and products worldwide.She was among the Time 100, a list of the most influential people in the world as assembled by
Time
, in 2006 and 2008.