Imran Khan (born 28 May 1984) is a Punjabi singer of Pakistani origin who gained success after the release of his first single "Ni Nachleh" in 2007. His debut album Unforgettable was released on 27 July 2009.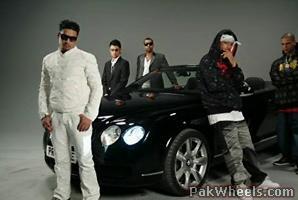 Imran Khan: Thanks Adzo, singing for me has always been a part of me I been actually singing since I was 6. What really got me going was listening to the likes of Michael Jackson. My family always supported me which was a big boost of confidence. If I had to pick someone who did inspire my Punjabi side I would have to say Amar Singh Chamkela, he is a legend.
03. You're with Prestige Records a relatively new label, what made you sign to them?
Imran Khan: What actually happened is I did check out a few labels and one of my friends actually sent a demo of mine to Prestige Records. Basically they were into their Punjabi music and after listening to some of my stuff they said they loved my style of singing and the music. It's totally different to any other Punjabi track and seeing that they showed an interest in my kind of music it made me feel they were the one for me.
04. We know that you searched far and wide for a producer, what made you choose Eren E, the Turkish producer to produce your debut album?
Imran Khan: Yes Adzo we did search around quite a bit for the producer. What it was we wanted a producer who was innovative and was someone with just one style of music we wanted someone who could do a variety and that's where Eren E comes in as he was able to not only produce a great punjabi beat but also Urban, Rock, Salsa etc. He has to be one of the greatest producers around.
In July 2009, Khan released a new album with his fellow producers Eren E and Hakan Ozan, entitled Unforgettable. This included the singles "Amplifier" and "Bewafa". It was nominated for Best Album in the 2010 UK Asian Music Awards but did not win.
In 2010, Imran Khan was nominated for four UK AMAs and accepted an extremely prestigious award from Anokhi Magazine. Khan was nominated for Best Album for Unforgettable, Best Desi Act, Best Male Act and Best Video for 'Amplifier'. The UK Asian Music Awards are the British Asian equivalent of the Brits or the Grammys. Khan ended up winning Best Desi Act.
Other than music Imran Khan is working on his own clothing line which he is planning to launch very soon and he is also going to launch his own reality TV show in which 8 Women contestants compete to get a chance to have a dinner with Imran Khan. The reality show will be aired on ARY Muzik.
With a huge smash hit under his belt, the Punjabi pop sensation Imran Khan, is today on the path to a long term career. The single 'Ni Nachleh' was released to see how the industry appreciated Imran Khans style of music. Not only was it well received, it went on to become a global smash hit and took Imran and his label forward.
Imran's new single 'Amplifier' is a club joint with a fantastic vibe and is produced by none other then creator of the hit single Ni Nachleh. Eren E has produced tracks 1 through 12 and H. Ozan has produced tracks 13 through 15. The single is very different to his debut yet is loaded with what is fast becoming Imran's signature style of fast paced singing.
The album 'Unforgettable' features numerous genres and styles with a sprinkling of the Dutch artists own twist. From more traditional tracks through fusion tracks that lend themselves to the club scene, the album reveals a multitude of talents and unique styles.