Ariadna Thalía Sodi Miranda (born August 26, 1971), known simply by the mononym Thalía, is a Mexican singer and actress. She has sold over 40 million albums worldwide. She has sung songs in Spanish, English, French, Portuguese and Tagalog. As well as singing in those languages she speaks Spanish, English, and French.
Thalía achieved worldwide success in music with her 1997 album Amor a la Mexicana, which is her best-selling up to date. Thalía's first studio album to be released globally was En éxtasis and the album included her first international hit, "Piel morena".Thalía's number-one hits also include "Entre el mar y una estrella", "No me enseñaste", "Tú y Yo", "Cerca de ti".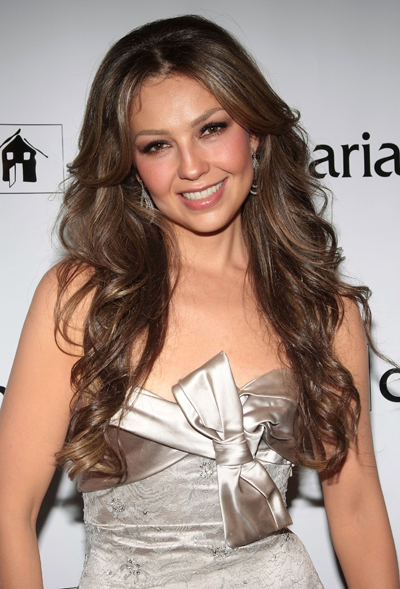 In 1990, Thalía returned to Mexico and released her first solo album, self-titled Thalía. Produced by Alfredo Diaz Ordaz, Thalía released the album through Fonovisa Records. She received a 2× Gold certification the following year in Mexico. The album spawned the singles Un Pacto entre los Dos, Saliva, Amarillo Azul, and Pienso en Ti. This album was highly controversial, especially for the singles "Un Pacto entre los Dos" and "Saliva", which were banned by several radio stations in Mexico, due to their suggestive themes.
Emilio Estefan also produced Thalía's follow-up, Arrasando, released on April 25, 2000, which was very successful. Thalía was nominated in the Latin Grammy category as the "Best Female Pop Artist of the Year". The album received one Latin Grammy nomination and it won in its category as the "Best Sound Engineered Album of the year". The singles of this album were huge hits. In 2001 she was nominated for her record Arrasando and won a Lo Nuestro award in the category of People's Prize, and was the first artist to whom an innovative award from Billboard Awards for Latin Music was given, the "Star Award".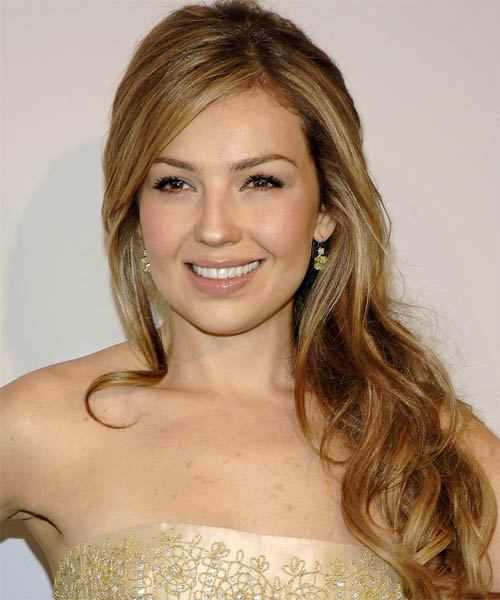 In December 2010, Thalía appeared on the song "De que manera te olvido", originally sung by the late Spanish singer Rocío Dúrcal.Thalía appears on the Voces Por Japón album, with all proceeds going towards benefitting victims of the 2011 Japan Earthquake. The album was released on March 29, 2011 and includes a recording of "Equivocada".
Thalia was cast in a supporting role in the 1986 telenovela "Pobre señorita Limantour", beginning her collaboration with Televisa. In 1987, she went on to star in her first major role for Televisa in the 1987 teenage drama Quinceañera, co-starring Adela Noriega, Quinceañera won the "TV y Novelas" award for Best Telenovela of the Year in 1988. In 1989, Thalía got her first lead role in "Luz y Sombra", which was not very successful. In 1992, she starred in "María Mercedes" for which she won a "TV Y Novelas" award as Best Young Actress in 1993. This was also the first in a series of three telenovelas dubbed by the Mexican press as "Las Tres Maria's". The second telenovela in the installment was "Marimar" in 1994, followed by the third and final installment in the series "Maria la del barrio" in 1995. In 1999, Thalía starred in her last telenovela, "Rosalinda". All four telenovelas were basically based on the same rags to riches character.
Thalia Look so Beautiful
Thalia Curly Hairstyle